Dear Friends of Saola,
As the Saola Foundation continues to ramp up our activity to help save Saola (and its home of the Annamite Mountains), with your support we have added to our team, after thorough searches, some outstanding new members. We are most pleased to let them introduce themselves to you: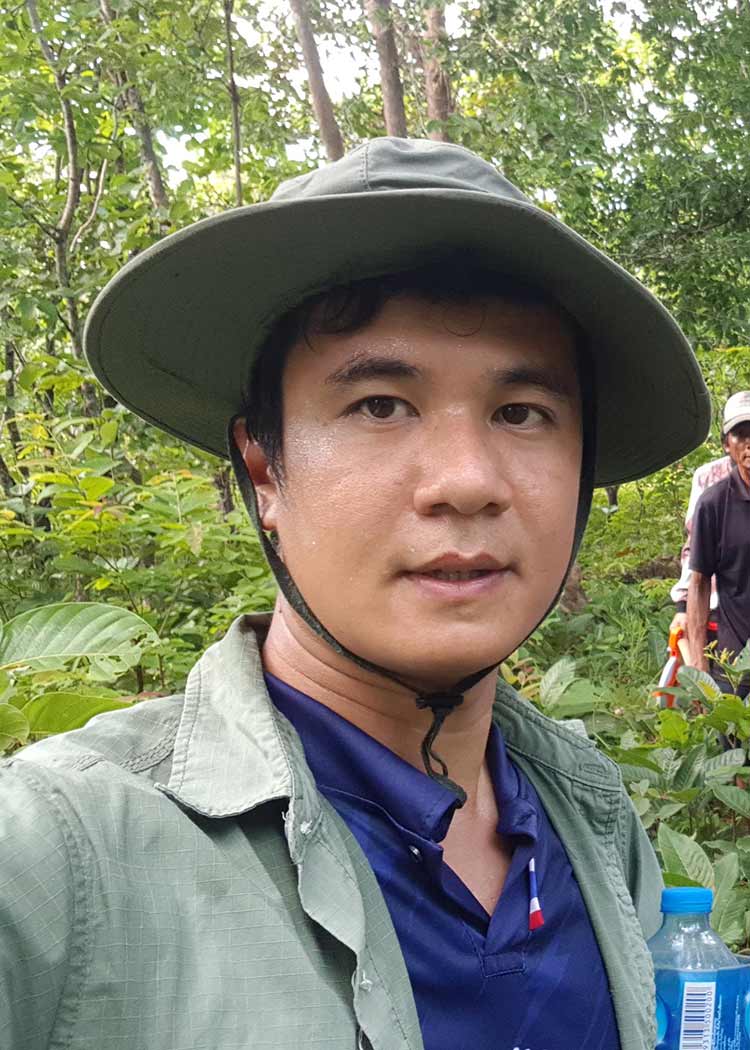 Xaisavanh Khiewvongphachan ("Xai"); Field Coordinator
My background is in Graphic Information Systems (GIS) and Remote Sensing. I have almost ten years of experience supporting conservation programs in Lao PDR – including wildlife surveys, wildlife habitat assessment, analysis of land cover change, and land-use planning.  

I am very proud to join the Saola Foundation, and to contribute to an intensive search for Saola, and help protect other rare, beautiful animals in the Annamite Mountains. It is because I love working for conservation. The Saola Foundation is highly committed to help save Saola along with developing the progressive search methods in Lao PDR. Its work and its great team of conservation experts with many years of experience have inspired me with this great opportunity. I will learn new skills in field search and help find Saola and save it from extinction and conserve the important biodiversity that still exists in my home of Lao PDR.
Briony Black; Grants Assistant (part-time)
I'm based in England and have had a passion for natural environment and wildlife for as long as I can remember, so it's important to me to be in a role where I can contribute to the conservation of a rare species such as Saola. I have an undergraduate degree in Conservation Biology and am currently completing a postgraduate degree in Environmental Consultancy.

I've worked in the environmental charity sector for more than three years, focused on supporter engagement, science communication and fundraising management.  It's exciting to use these skills now for such an important cause as Saola. In my spare time you can usually find me outdoors either running, walking my border collie or swimming in the sea (when it's not winter here!). I'm thrilled to have joined such an amazing organization with incredibly passionate colleagues, especially as we embark on the next stage and begin the search for Saola in the wild.
Sounutda Maniphonh ("Pookie"); Administrative Assistant
I was born and grew up in Bolikhamxay Province (one of the home areas of Saola), and I now live in Vientiane. I graduated with a degree in Economic and Business Administration from the National University of Laos. After graduation I worked for the National Center for Statistics, and also worked as a volunteer intern in my home province, in the Bolikhamxay Agriculture and Forestry Office, assisting with financial management.

I feel inspiration to help protect Saola and other wildlife in Lao, because Lao is full of natural resources and wildlife. I would like to help conserve them for the next generation to know and see, and help the younger generation understand how important Saola and other wildlife in our region are. Although I am just a junior Admin Assistant, I am full of love and passion for the work of the Saola Foundation, and ready to do my best to help save Saola and support the field technical teams to do that.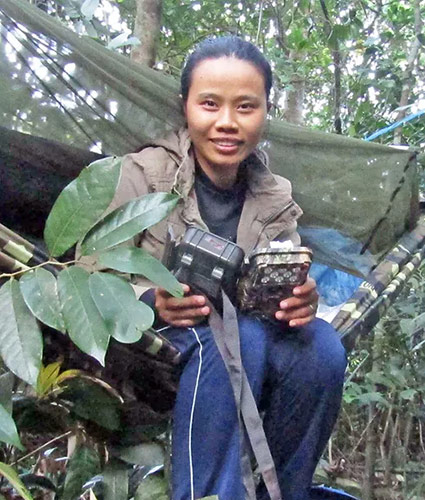 Minh Nguyen; Research Associate
My entire life I have been inspired by nature and have been driven to conserve Earth's imperiled species. I was born at the edge of the Annamite Mountains in Vietnam, yet knew little of their high diversity and endemism as I grew up, including Saola. Yet as I learned more I realized that Saola and the Annamites urgently needed my and many other people's devotion. I want to become a field-based conservation scientist to address the existential threats facing the Annamites. Through my field research, I intend to provide a voice for Saola, Large-antlered Muntjac, and the many other threatened species endemic to the region. I want my work to expose to the world the importance of Annamite ecosystems and, most importantly, how we may save them. My current research, for my PhD through Colorado State University, focuses on addressing the snaring crisis, which is dramatically affecting Large-antlered Muntjac and also threatens the
survival of Saola.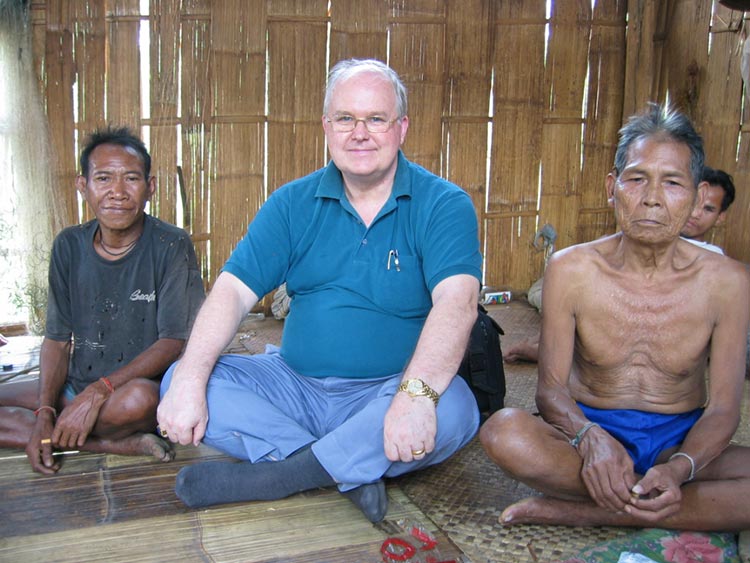 Saturday, March 19: "Peoples of the Annamites: Multiple Versions of the Same Place."
Please join us on Saturday as Dr. James Chamberlain connects live from his 
home in Vientiane, Lao PDR, to give us an anthropologist's view of one of the most ethnically diverse places on earth, the Annamite Mountains. He'll describe links between the area's rich cultural diversity and its rich biodiversity – and how each can help save the other.

The webinar is free, but registration is required, which you can do here.  Please see below for your local time for Dr. Chamberlain's fascinating presentation. Hope to see you there!
"Peoples of the Annamites: Multiple Versions of the Same Place", March 19, 2022:
07:00 am PDST U.S.
08:00 am MDST U.S
09:00 am CDST U.S.
10:00 am EDST U.S.
14:00 UTC
15:00 most of continental Europe
21:00 Vientiane/Hanoi/Bangkok