Founding Supporters contributed at least US$ 5,000 in seed funding prior to our public launch in September 2020.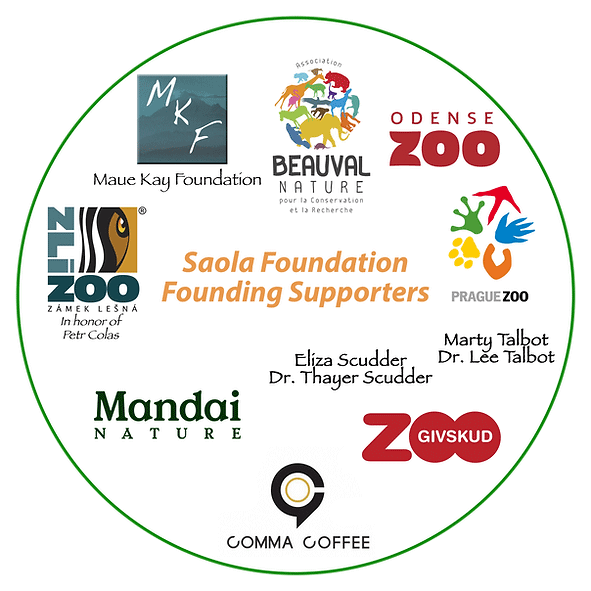 Donor Testimonials
"Recovery of a viable, wild population of saola is one of the greatest species conservation challenges of the 21st century. It will require unprecedented application of the hard skills of cutting edge science and the soft skills of collaboration and partnership building. I believe that the Saola Foundation brings this combination of skills, and will play a critical role in what I hope will become an inspiration for conservation efforts everywhere."
"We are proud to support the Saola Foundation as they take on the important and unprecedented task to find the last saolas in the wild.
This might be our last chance to save this magnificent animal from extinction!"
"The Saola Foundation has moved proficiently and efficiently since under the leadership of Lorraine Scotsman, as is needed to react to the urgency of the situation. The saola is not only a species that deserves to be conserved in its own right, it is also one that represents a much bigger struggle – the rapid loss of species from Southeast Asia's ecosystems due to a range of threats including habitat loss and poaching. If this species can be found and subsequently conserved, which I believe it can, it offers hope for the Annamite mountains and the species and people within."